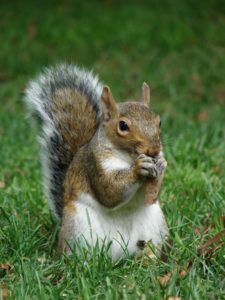 As we were preparing this post, we received another report of a power outage – this one caused by a bird's nest in a power substation. And as benign as this particular outage might appear (occurring starting at 1 pm and lasting 3 1/2 hours), the fact that this same substation was also involved in another outage just four months ago due to an invading squirrel illustrates how fragile our power grid is.
There are good reasons why you should have regular generator maintenance once or twice a year. Not the least of which is that you want to make sure that your generator can deliver the power you need and is in top working condition. A thorough examination once a year will make sure all systems are running at peak performance, and that required warranty work is done on schedule.
The types of service included in a generator maintenance call include changing the oil and oil filter, changing the air filter, and changing spark plugs. We inspect the battery as well as all wiring. We examine the generator pad and the gas plumbing pipes for breach or leakage.
During the exam, we will test automatic transfer switch operation and its parts and wiring. If its fuses need changing, we will make that change. At this time, we will also make calibration adjustments to output voltage and frequency, double check the weekly self-test operation, and verify the RPMs of your generator's engine.
Other maintenance services which we do less frequently are load bank testing, flushing the cooling system, replacing belts and hoses, and battery replacement. Although we usually do not need to do these services every six months, we do check these items to make sure they are in proper working order.
We can service and repair all makes and models of generators, and you can schedule a maintenance call with us at any time. And when the unexpected happens, we also provide 24/7 emergency generator service so that even a squirrel won't disturb your plans.
Find out more about our services menu by clicking through these links: